Our Retail Outlet
Located at the busy streets of Danau Niaga, Danau Kota, surrounded by residential and commercial customers.
Our outlet has the full laundry service facility which includes, machine washing, hand washing, dry cleaning, ironing etc. We are able to provide fast and reliable service for our walk-in customers.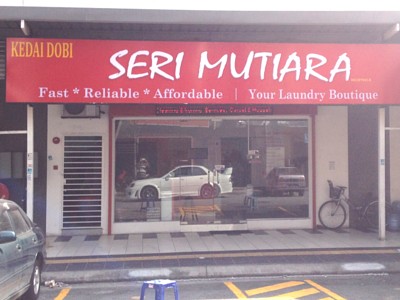 Processing facility - Commercial
We have joined operate with leading industry players in commercial laundry and works on a laundry facility spread across 10,000 sq ft, capacity to handle 2 tonnes of processed linen per day operating in 2 shifts, equipped with best in class imported machines, delivering fresh linen through its own logistics system within stipulated timelines.